Gluten-Free Options
We are happy to offer Hamburg, NY Gluten-Free Breakfast and Lunch options.
Take a peak in the dessert case to see options such as gluten free muffins, cookies, and biscotti to snack on. Looking for a meal? We always have gluten free options like bread for sandwiches, soups, and salads.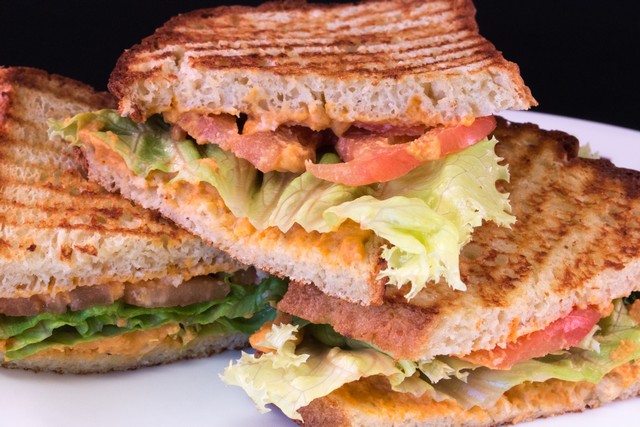 Roasted Red Pepper Hummus PaniniSome standards include:
Bread for sandwiches (view our regular menu for sandwich ideas, the bacon and pepperoni are NOT gluten free)
Yogurt and Berries
Bagels (make it a breakfast sandwich with egg, cheese, and gluten free sausage, ham, or veggies)
Cookies, Muffins, and Biscotti
Soups (options vary daily)
Omelets
Spaghetti Squash or Zucchini Boats (seasonal availability)
Ask your server to show you the gluten free options when you get here. We handle each gluten free order with care, making sure not to cross-contaminate. Please be sure to let your server know at the time of your order that you need gluten-free.