The Times They Are A-Changin'
If you've ventured down the streets of Hamburg lately you may have noticed some changes. Many of our Village storefronts have changed, some have closed, some have moved, some have re-invented themselves, but there is no questioning, Hamburg is getting a facelift this season!
Over the last few months we have had a lot of customers concerned about the Comfort Zone in light of news that a new competitor was moving in to town. As their opening date approaches I thought I should broach the subject here.
We just celebrated our 18th anniversary on December 1, 2015. We've seen Hamburg grow and blossom in to a welcoming, family-oriented, and beautiful town and we are grateful to be a part of it. We have customers that we knew before they were born who are about to graduate from High School. Friendships and families that began at the Comfort Zone are many, something we are so proud to be a part of.
While any new food service establishment in town is guaranteed to effect our business, we don't see the new Spot Coffee location as a major concern. Here's why:
1: Hamburg, NY, as a whole, is fiercely dedicated to supporting the local economy.
This is one of the things we love the most about running a business in Hamburg. Everyone rejoices in your successes and is there to offer a hand of support when something goes wrong. We are happy to know that we are a part of this culture and we hope that Spot will enjoy the same welcoming as we have over the years.
2: Everyone has different tastes.
For example, when my father (the husband of the Comfort Zone owner) comes into the cafe he fills his cup 1/3 of the way with hot water, because the coffee is too strong for him. On the other hand, I regularly add shots of espresso to our dark roast coffees for people who like coffee that helps you grow hair on your chest! There will be people who enjoy our lunch menu on Wednesday, but who are hankering for something from across the street on Thursday. That's ok, variety is the spice of life you know :-D.
3: Competition makes us better.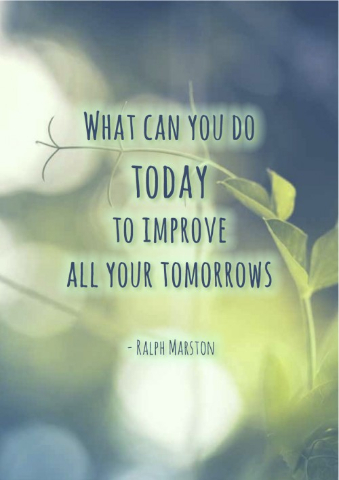 It's easy to become complacent when what you're doing "works" and everyone that you see on a daily basis seems happy. The catch is, you never know who you're losing out on by not increasing your offerings, reaching out to the community, and generally "upping your game". At the time when Great Harvest Bread opened a decade ago, literally at our back door, serving some of the same brands with a similar menu, we were scared. We had been around for a while but we knew we were going to have to improve ourselves if we wanted to keep our fair share of the business. We increased our menu from just three sandwiches (3 Cheese Melt, BLT, and a rotating special) to a selection that included our popular Turkey Cheddar Melt, the Breakfast Scramble, and then the Veggie Delight and Hummus Paninis farther on down the line. Over the years we've tried offering a full dinner service, specialty chocolates, and other out-of-the box items, in hopes of offering what Hamburg needed more of and what our customers were looking for. We wouldn't have the business that we have today if we hadn't been pushed into reevaluating ourselves and making changes for the better.
Ultimately, what I want to say to all of our wonderful and supportive customers is: Thank you. And please don't worry about us. As long as you continue to support us we will continue to be here for you too. We are always happy to listen to suggestions and feedback, and we are always willing to work on improving ourselves and our business. As our next generation of family continues to grow we hope to continue building a legacy for them to enjoy in our great Village. One celebrating the spirit of entrepreneurship, healthy competition, and hometown values.
Thank you all again for your support,
Sincerely,
Zenia